Our Lady
of Combermere
- Canadá -

O Mary,
you desire so much to see Jesus loved.
Since you love me, this is the favour
which I ask of you: to obtain for me
a great personal love of Jesus Christ.
You obtain from your Son
whatever you please;
pray then for me,
that I may never lose the grace of God,
that I may increase in holiness and
perfection from day to day,
and that I may faithfully and nobly fulfil
the great calling in life
which your Divine Son has given me.
By that grief which you suffered
on Calvary when you beheld Jesus die
on the Cross, obtain for me a happy death,
that by loving Jesus and you, my Mother,
on earth, I may share your joy
in loving and blessing the Father, the Son
and Holy Spirit forever in Heaven.
Amen.
Our Lady of Combermere,
pray for us.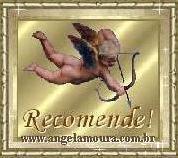 Crédito:
Site: en.wikipedia.org